The Church is its people. The intimate facts of each person's life, their "story of a soul", is the true history of the people of God. Their faith, struggles, ideas and personal lives form the bedrock of all other varieties of history – of institutions, works of faith and mercy, ceremonies and buildings, writing and teaching.
Collections
Collections of life stories include Edmund Campion's Great Australian Catholics and Australian Catholic Lives. A number of conversion stories appear in Wanda Skowronska's Catholic Converts From Down Under … And All Over, while the perspective of religious life is surveyed in James Franklin's 'Memoirs by Australian priests, religious and ex-religious', Journal of the Australian Catholic Historical Society 33 (2012).
Wikipedia's category Australian Roman Catholics lists many individuals with close and more tenuous connections to Australian Catholicism. The Australian Dictionary of Biography lists those with "Religious heritage: Catholic". A major project on biographies of Australian educators produced its first volume in 2020.
Pioneers
The first priests in Australia, James Harold, James Dixon and Peter O'Neil came as convicts, allegedly involved in the Irish revolution of 1798. In the priestless years of the Macquarie era, the Catholic faith was kept alive by other "men of '98" who chose respectability in the colony, James Meehan, William Davis and James Dempsey. Vivienne Keely's Michael Hayes is a biography of the only one for whom a substantial number of documents have survived. Catherine Milling (Fitzpatrick) established a small Catholic school and choir in Sydney from around 1816. Paul Collins' biography of Fr Jeremiah O'Flynn gives a balanced view of a difficult character.
Fr Philip Conolly and Fr John Therry arrived in 1820 as the first officially-approved chaplains. Eris O'Brien's Life and Letters of Archpriest John Joseph Therry and John McSweeney's A Meddling Priest contain valuable detail about the early years of Australian Catholicism.
Nineteenth Century
William Ullathorne's autobiography From Cabin Boy to Archbishop describes his central role in the Australian church in the 1830s and 1840s. The first bishops Polding and Vaughan lack recent biographies. The story of the leader of the Irish "faction" in Sydney is told in Edmund Campion's 'Archdeacon John McEncroe: An architect of the Australian Church', Journal of the Australian Catholic Historical Society 39 (2018), while The Men of '38 and Other Pioneer Priests collects "John O'Brien"'s articles on early Irish priests.
Catholic laywoman Caroline Chisholm responded to the plight of young immigrant women in 1840s Sydney. Her employment agency found safe jobs for many in city and rural areas. The most recent of several books on her and her work is Sarah Goldman's Caroline Chisholm (JACHS review).
The biography of Cardinal Moran, Prince of the Church, by Philip Ayres covers both Irish and Australian periods of the dominant figure in the Australian Church around 1900. Archbishop Carr's contemporaneous leadership in Melbourne is treated in Patrick Morgan's Melbourne Before Mannix. Earlier, the diary of the first Bishop of Melbourne, James Goold, recorded his efforts to keep up with the extraordinary early growth of that city. Archbishop Dunne in Brisbane pursued a more eirenic and ecumenical policy than most Irish bishops. Patrick Vincent Dwyer was appointed the first Australian-born Catholic bishop in 1897.
Significant figures at the Spanish Benedictine Abbey of New Norcia, north of Perth, included the founder Dom Rosendo Salvado (whose story is told in Russo's Lord Abbot of the Wilderness and his own memoirs) and the aboriginal telegraphist Mary Ellen Cuper, and two indigenous seminarians who were sent to Europe but died young. Another Spanish missionary, Martin Griver, became Bishop of Perth.
The diverse cast of the Catholic community included J.H. Plunkett, NSW Attorney-General, W.A. Duncan, editor of the first Catholic newspaper, Fr Angelo Confalonieri, who survived shipwreck to live two years near Port Essington, Mgr O'Donovan, parish priest of Mudgee, Fr Patrick Magennis of the Riverina, John Norton, later Bishop of Port Augusta, Charles O'Neill, engineer and re-founder of the St Vincent de Paul Society, Sylwanos Mansour, founder of the Melkite community, and Thomas Puertollano, Filipino missionary in the Kimberley.
Almost none of the Australian squattocracy were of Irish Catholic background. Rare exceptions were former convicts John Grant in central western NSW and Ned Ryan, "King of Galong Castle." Patrick Durack was a pioneer in western Queensland and the Kimberley, as described in his granddaughter Mary Durack's Kings in Grass Castles.
Unlike in Britain and the United States, Catholics soon rose to the highest levels of politics, John O'Shanassy becoming Premier of Victoria in 1857 and Patrick Jennings premier of NSW in 1886.
Irish were prominent amongst very dynamic women religious superiors who set up major institutions of Australian Catholic life, such as Sr M. John Baptist de Lacy, founder of St Vincent's Hospital, Sydney, Ursula Frayne, founder of schools in Perth and Melbourne, Mother Xavier Maguire of Geelong, Mother Vincent Whitty, who established many schools in Queensland, Mother Gonzaga Barry in Ballarat, Mother M. Berchmans Daly, founder of St Vincent's Hospital, Melbourne, and Mary Synan, founder of the Brigidines in Australia. The English Elizabeth McQuoin founded the Mercy nuns in North Sydney. Australian Gertrude Abbott founded St Margaret's maternity hospital in inner Sydney. Male superiors were equally energetic, such as Brother Ambrose Treacy and the Jesuit Fr Joseph Dalton.
(See also the page on Women in the Australian Church)
Mary MacKillop and Eileen O'Connor
The definitive biography of Mary MacKillop, the founder of the Sisters of St Joseph and so far Australia's only canonised saint, is by Fr Paul Gardiner, the postulator of the cause of her canonisation.
Margaret Press wrote the biography of MacKillop's co-founder of the Sisters of St Joseph, the priest and scientist Julian Tenison Woods. MacKillop's own account of his life is one of her most important writings.
Eileen O'Connor, whose cause for canonisation has begun, died in 1921 aged 28 after a near lifetime of severe illness. The story of her life and her founding of Our Lady's Nurses for the Poor is told in T.P. Boland's Eileen O'Connor and John Hosie's Eileen, while Jocelyn Hedley's And Here Begin the Work of Heaven explains her spirituality. Hedley's Hidden in the Shadow of Love is a biography of Eileen's successor, Cissie McLaughlin.
Archbishop Mannix
Mannix was Australia's most famous churchman and most famous Irishman. The enduring fascination with his personality and political involvements has resulted in more books being written about him than any other Australian except Ned Kelly – about twelve. B.A. Santamaria's admiring Daniel Mannix: The Quality of Leadership is unique for the personal perspective of a close associate. The most recent books are Brenda Niall's award-winning Mannix and J. Franklin, G.O. Nolan and M. Gilchrist's The Real Archbishop Mannix: From the Sources. (video) (Mannix interviewed on his life in 1961, aged 97)

Brenda Niall's The Riddle of Father Hackett deals with Mannix's Irish nationalist friend. Max Vodola's Simonds recounts the trials of Mannix's successor who lived in his shadow for decades.
Bishops
Basic information on the life and appointments of all bishops can be found on the Australian page of catholic-hierarchy.org.
James Duhig, Archbishop of Brisbane for 48 years from 1917, wrote an autobiography. It contains little personal detail but an interesting account of meeting "the then-famous duce", Mussolini. T.P. Boland's James Duhig is more complete. A recent part-autobiography by an archbishop is Julian Porteous's Caught in the Stream.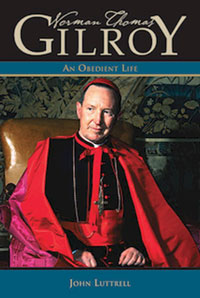 John Luttrell's biography of Cardinal Gilroy, the first Australian to be named a cardinal and the first cardinal to be knighted since the Reformation, gives a full picture of a life of obedience. (Gilroy interviewed on his life) Gilroy's auxiliary archbishop and superb political negotiator James Carroll remains a rather shadowy figure while his papers remain sealed.
Eris O'Brien, historian and a founder of the Australian Catholic Historical Society, became Archbishop of Canberra-Goulburn. Eric D'Arcy was author of the significant Conscience and Its Right to Freedom (1961) and head of the Melbourne University Philosophy Department before becoming Archbishop of Hobart. Matthew Beovich guided the Adelaide diocese through troubled times., as did Patrick Clune in Perth.
Some bishops in recent decades have had difficult relations with authority. Bishop Geoffrey Robinson's book Confronting Power and Sex in the Catholic Church was criticised by the Australian Bishops Conference. Leonard Faulkner's recollections, A Listening Ministry, includes the story of his persistence as Archbishop of Adelaide in retaining communal confession contrary to Vatican policy. Bill Morris tells the story of his removal as Bishop of Toowoomba in his book Benedict, Me and the Cardinals Three (JACHS review and commentary)
Tess Livingstone's George Pell is a positive biography up to 2002 emphasising his traditionalism. (author interview) (Pell's recollections of Vatican II and aftermath) His Prison Journal describes day by day his year of incarceration in 2019-20 before being acquitted of sexual abuse charges. (JACHS review)
Priests
The NLA Catalogue's classification 'Catholic Church – Australia – Clergy – Biography' contains 75 items. Lists of past clergy can be found (but not online) in the Australasian Catholic Directory (1886-1960) and successors, now the Official Directory of the Catholic Church in Australia. David Strong's Australian Dictionary of Jesuit Biography 1848-2015 supplies information on the lives of nearly 500 members of the Australian Province. The Adelaide Archdiocese displays short biographies of its past priests, while seven Adelaide priests tell their stories in Why I Am a Priest.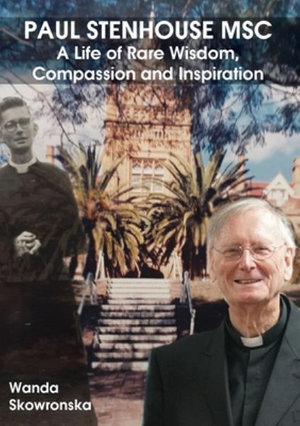 The Missionaries of the Sacred Heart at Kensington NSW included a remarkable number of dynamic figures, including Fr Peter Treand, the first provincial, Fr Archibald Shaw, the "radio priest", Fr Ted McGrath, co-founder of Eileen O'Connor's Our Lady's Nurses for the Poor, Dr Leslie Rumble, radio controversialist, and Dr P.J. Ryan, philosopher and anti-Communist organiser. Fr Paul Stenhouse, the editor of Annals Australasia, is the subject of two recent books.
The Italian Jesuit Ugo Modotti was harrassed by the security services and forced to leave Australia. Fr Giuseppe La Rosa founded La Fiamma newspaper.
Austin Woodbury ran the Aquinas Academy, a Sydney philosophy school for laity, for thirty years from 1945. Much of his life story is in Julie Thorpe's history of the Academy.
Fr Paschal Chang was largely responsible for founding the Chinese Catholic community in Sydney.
Mgr John Leonard founded the Catholic Youth Organisation. Fr Chris Riley founded Youth Off the Streets. Edmund Campion's biography of activist priest Fr Ted Kennedy records his work in Redfern and disputes with authorities over conscience. Fr Bob Maguire's story of efforts for the Melbourne poor is told in the film In Bob We Trust (2013) (trailer). Fr John Neill's role in the University of Notre Dame Australia is told in the film The Quiet Man.
Fr John Fleming tells of his journey from Anglicanism in Convinced by Truth. (more)
Memoirs by "ordinary" priests happy with their work tend to be obscurely published and little read, but are essential to an accurate view of the Australian Church. Examples are Fr Kevin Condon's Here I Am Lord: Memories and Musings of a Wandering Dominican and those of Fr Tim Norris, Fr Marty Branagan, Fr Luke Fay, Fr Terry Southerwood, Fr Len Thomas, Fr John McSweeney and Fr Adrian Meaney.
Information on the views of priests on their work can be found in Chris McGillion and John O'Carroll's 2011 book, Our Fathers: What Australian Catholic priests really think about their lives and their church.
Nuns
Melbourne doctor Mary Glowrey, believed to be the first Catholic religious sister to work as a doctor, practised for 37 years from 1920 in India, treating mostly poor women.
Mother Gertrude Healy, rectress of St Vincent's Hospital Sydney, was a worthy successor of the nineteenth century founders. Sr Alphonsus Daly left an account of founding the orchestra in the Derby Leprosarium.
Kath Jordan's Larrikin Angel is an admiring biography of Sr Veronica Brady, literature academic and activist. Edmund Campion's Swifty tells the story of Sr Yvonne Swift, college principal and defence lawyer.
More typical of recent stories are Tasmanian Sr Mary Vincent Shelverton and Sr Trish Franklin, who worked in refugee camps in Vietnam. In Perfect Charity, fourteen nuns speak of the times since Vatican II. A number of brief accounts are found in Anne O'Brien's God's Willing Workers and K. and D. Nelson's Sweet Mothers, Sweet Maids.
Mary Lalor's The Inner Road recounts her founding of the Little Sisters of Our Lady of Mount Carmel, who pursue "contemplative life in an open setting".
Ex-Priests and Ex-Religious
Former priests and religious have often been more vocal than those who persisted in their ministry. Many though not all are more critical of the institutional Church. At the most hostile end of the spectrum are John Hanrahan, whose From Eternity to Here: Memoirs of an Angry Priest represents his novitiate superiors as sadists, and Roger Pryke, Sydney University chaplain, who ultimately left the Church as well as the priesthood. Michael Parer's Dreamer by Day discusses the role of celibacy in his leaving the priesthood. Jim Madden's This Turbulent Priest cites authority as the deciding factor.
John Molony's autobiography Luther's Pine (interview) John Burnheim's To Reason Why, Robert Crotty's Three Revolutions, Ian Guthridge's Give Me a Child When He is Young, Paul Crittenden's Changing Orders and Paul Brock's A Passion for Life recount their journeys from religious life to academia, respectively in history, religious history, art history, philosophy, philosophy and education. John Braniff's Close to the Wind is an ex-Marist Brother's story.
Val Noone continued work with a community for the homeless and on Australian Irish history. Patrick McClure worked in welfare and its reform.
Michael Costigan, after reporting from Rome on Vatican II as a priest-journalist, had a distinguished career in the media and public service.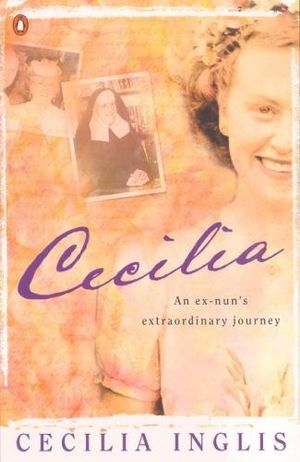 Australia's most famous ex-nun was Sister Liguori, whose flight from the Presentation Convent, Wagga, in 1920 became a sectarian cause célèbre. She lodged with a Protestant minister and subsequent court cases inflamed sectarian bitterness. The story is told in Maureen McKeown's The Extraordinary Case of Sister Liguori. (video lecture)
The trials of surviving and then leaving religious life are addressed in Cecilia Inglis's readable memoir, Cecilia: An Ex-Nun's Extraordinary Journey. Toni Winrow, Wendy Brown and Glenys Yeoman tell similar stories of leaving after many years. Eileen Jones left the nuns aged almost 70. In Helen Jenkins' The Great Silence, six Melbourne women tell their stories of convent life and after. Carla van Raay wrote of her journey through sexual abuse, convent life and prostitution. Colette Livermore's Hope Endures criticises Mother Teresa's order of nuns for taking insufficient care of their members' physical and mental health.
Missionaries
The missionary Fr (later Bishop) Gsell, known for his "purchase" of young promised brides in the Tiwi Islands, recounted his story in The Bishop with 150 Wives.
Layman Francis McGarry's co-founding of a mission in Alice Springs in 1935 is described in Charmaine Robson's 'Francis McGarry and the 'Little Flower' black mission', Journal of the Australian Catholic Historical Society 39 (2018).
The ophthalmologist Fr Frank Flynn gave accounts of remote Australia and his work in several books beginning with Distant Horizons (1947)
Noel McMaster's autobiography From Coburg to the Kimberley advocates closer listening to indigenous perspectives on spirituality.
Sr Anne Gardiner spent 50 years in the Tiwi Islands (interview)
(See also the page on Catholics and indigenous Australians)
Sr Berenice Twohill lived through extreme hardship during the Japanese occupation of Rabaul. Three Australian Marist Brothers were murdered by Japanese in the Solomon Islands. Fr F.J. Cosgrave survived bayoneting by the Japanese in Manila in 1945.
In "Like a Samurai", Fr Paul Glynn tells the story of his brother Fr Tony Glynn, who worked for reconciliation in Japan for decades.
Fr Brian Gore was imprisoned in the Philippines on false charges in 1983-4. (National Press Club address)
Sr Irene McCormack, a missionary to Peru, was executed by Maoist guerrillas in 1991.
In Disturbing the Dust, Jesuit missionary Fr Tony Herbert describes his decades of work with Dalit communities in India.
Australians in Rome
Since the visit of Australian bishops for the First Vatican Council, the theme of Roman sojourn has been an important one in the lives of some Australian Catholics.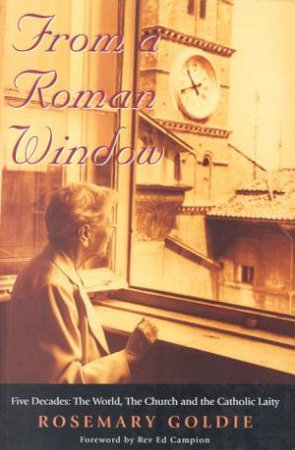 The journey to Rome itself (in 1946) is described in Richard Connolly's 'A funny way to go to Rome', Journal of the Australian Catholic Historical Society 35 (2014). The same period before the turmoil of the 1960s is portrayed in Thomas Sweeney's Letters from Rome 1946-1953.
Rosemary Goldie, an expert on lay Catholic action was Undersecretary of the Pontifical Council for the Laity from 1967 to 1976. She describes her work in her autobiography, From a Roman Window.
Peter Brock's Home Rome Home describes the ferment of the years of the Vatican Council. A later period is the subject on On the Left Bank of the Tiber, by Gerald O'Collins, professor of theology at the Gregorian University from 1973 to 2006.
Cardinal Edward Cassidy was President of the Pontifical Council for Promoting Christian Unity 1989-2001, during which period a joint declaration on justification was achieved with the Lutherans. He tells his story in My Years in Vatican Service (obituary).
The story is yet to be told of Cardinal Pell's strenuous but shortlived efforts to reform Vatican finances while Prefect of the Secretariat of the Economy in 2014-19.
Writers
The life of popular poet "John O'Brien" (Fr Hartigan) was told by his nephew, Fr Frank Mecham.
Originally atheist, the leading poet James McAuley converted to Catholicism in 1952. His ambitious epic Captain Quiros imagined a Catholic history for Australia.
Other poets with strong Catholic influences were Christopher Brennan, Francis Webb, Noel Rowe, Bruce Dawe and Peter Steele SJ. Poet and literary critic Vincent Buckley was a prominent figure in Melbourne intellectual life in the 1960s. Les Murray, the leading Australian poet of the late twentieth century, was a Catholic convert.
Morris West's autobiography A View from the Ridge tells his story from trainee Christian Brother to writer of spectacularly best-selling novels on church themes, The Devil's Advocate and The Shoes of the Fisherman. Other Catholic novelists include Christopher Koch and Martin Boyd.
Some Catholic leaders in other intellectual fields were Anglo-Australian economist Colin Clark (interview), the Nobel Prize-winning neurophysiologist Sir John Eccles, classicist and codebreaker Athanasius Treweek, immunologist Gus Nossal and linguist Anna Wierzbicka.
Patrick O'Farrell was the leading historian of Catholic Australia. Historian Edmund Campion's Rockchoppers has considerable material on his early life, while his Lines of My Life is his journal of the year 2001-2.
(See also the page on Australian Catholic intellectual life)
For artists such as Justin O'Brien and Roy De Maistre, architects such as William Wardell and musical leaders such as Joan Hammond and Bernard Heinze, see the page on architecture, art, drama and music.
Politics
Patrick McMahon Glynn was one of the "Fathers of Federation" and responsible for including a reference to God in the preamble to the Australian Constitution. (Tony Abbott reviews Anne Henderson's biography). Hugh Mahon was the only member ever to be expelled from federal Parliament (for "seditious and disloyal utterances", 1920)
James Scullin was the first Catholic prime minister (1929-32). Joe Lyons and Ben Chifley both had Irish-born mothers and paternal grandparents and maintained connections with the Church.
Enid Lyons converted to Catholicism when she married Joe Lyons at the age of 17. In 1943 she became the first woman to be elected to the House of Representatives. (audio of maiden speech) Her account of her time in Parliament was titled Among the Carrion Crows. Her story is told in Anne Henderson's Enid Lyons: Leading Lady to a Nation. (video) (interviewed)
Arthur Calwell, whose postwar immigration policy transformed Australia, wrote his direct and forceful autobiography Be Just and Fear Not mostly in hospital not long before his death. It is supplemented by Colm Kiernan's Calwell and Franklin and Nolan's Arthur Calwell (Calwell interviewed on his life … another)
Gerard Henderson's Santamaria is the definitive biography of anti-Communist organiser B.A. Santamaria, while Bruce Duncan's Crusade or Conspiracy? describes the battles fought. Many of his letters are collected in Patrick Morgan's B.A. Santamaria: Your Most Obedient Servant. (Santamaria interviewed) Kevin Peoples' Santamaria's Salesman is a detailed memoir of working, often unhappily, for the Movement.
Other notable Catholics in the federal political arena include Liberal Treasurer Phillip Lynch; Labor expellee and long-time senator Brian Harradine; Labor deputy PM Lionel Bowen; and Labor leader and Governor-General Bill Hayden, who was baptised aged 85 (interviews). Tim Fischer, Deputy PM, was later Ambassador to the Holy See.
Books on the recent Prime Ministers Tony Abbott and Malcolm Turnbull discuss their Catholicism but not as deeply as one might wish. (Abbott's 1987 article on leaving the seminary)
Some notable state premiers were T.J. Ryan in Queensland, and in New South Wales J.J. Cahill, the subject of Peter Golding's biography, They Called Him Old Smoothie.
Wider society
Recollections of very poor rural Catholic life are found in Bernard O'Reilly's Cullenbenbong and in Warren Mundine's autobiography, describing an Irish-Aboriginal community. Poor inner-city Catholic life is described in Maureen O'Carroll: A Musical Memoir of an Irish Immigrant Childhood.
Notable charity workers were Mary Barlow and Lena Santospirito, who was very active in welfare work for the Italian community in Melbourne in the 1940s and 1950s. Mum Shirl's work for NSW prisoners and Redfern residents in the 1960s to 1990s is legendary.
Other indigenous Catholics were deacon Boniface Perdjert of Wadeye, Marjorie Liddy, source of the bird image used at World Youth Day 2008, and the members of the indigenous order of nuns, the Daughters of Our Lady Queen of the Apostles.
Neil McDonald's biography of war cameraman Damien Parer speaks of his devout Catholicism. Ted Serong led the Australian Army Training Team in Vietnam. The second version of the memoirs of Peter Cosgrove, Chief of the Defence Force and Governor-General, appeared in 2020.
Among sporting stars were boxer Les Darcy and cricketer Stan McCabe. The teams of the coach Brother Henry at St Joseph's College Hunters Hill dominated GPS rugby from the 1920s to the 1950s.
Criminals Ned Kelly, Ronald Ryan and Van Tuong Nguyen found consolation in their religion before their executions.
Herbert Moran, footballer and surgeon, wrote Viewless Winds and two other volumes of autobiography, sometimes critical of Church leaders.
Catherine Mackerras's autobiography, Divided Heart, explains the problems of conversion in a sectarian society. (interview)
Gerard Brennan and Murray Gleeson were Chief Justices of the High Court. After a period as judge of the High Court, William Deane became Governor-General.
Many firsts for women were achieved by Roma Mitchell – the first woman judge, QC, university chancellor and state governor.
Recollections of Catholic schooldays
The distinctive and deliberately all-encompassing nature of Catholic education has given rise to a genre of "Catholic childhood" memoirs. Some are grateful for the training in prayer and morality, others angry about guilt and canings.
One of the earliest accounts by a student is Henry Lawson's brief recollections of Catholic schooling in Mudgee. "John O'Brien's" poems include a number of vignettes of schooling, such as 'Tangmalangaloo'. The 1925 movie of his 'Around the Boree Log' contains a reconstruction of a Catholic primary bush school of about the 1870s.
A convent education was rather a total experience, as recalled by different ex-students in different ways. Germaine Greer's recollections of Star of the Sea, Gardenvale and Carmen Callil's account explain how the combination of tight control with the nuns' own independence inspired their own feminism. Wanda Skowronska's Angels, Incense and Revolution: Catholic Schooldays of the 1960s presents a very positive view of an immersive religious education.
A number of former male pupils recall sexual abuse by brothers and priests who taught them. Many such accounts were collected by the Royal Commission into Institutional Responses to Child Sexual Abuse; see the page on the abuse crisis. Australia's most notorious pedophile priest, Gerald Ridsdale, told some of his story to the Royal Commission.The Broken Rites website provides information on many pedophile priests and brothers. Chrissie Foster's Hell on the Way to Heaven gives a parent's perspective on the devastation caused by abuse. Policeman Denis Ryan tells of his unsuccessful pursuit of pedophile priest Mgr Day in Unholy Trinity.
Conditions were usually harsh in orphanages and Magdalen laundries, as described by Janice Konstantinidis.
Seminary memoirs
The architecturally spectacular St Patrick's Seminary, Manly trained generations of priests for many Australian dioceses until its relocation in 1995. Chris Geraghty's The Priest Factory gives a highly-coloured picture of life in the seminary around 1960.
From 1909 to 1977, the remote Springwood Seminary handled the first three years of seminarians' training. Memoirs include the partly hostile Cassocks in the Wilderness by Chris Geraghty and Trapped in a Closed World by Kevin Peoples, with a more positive view in Victor Michniewicz's St Columba's Springwood.
Paul Casey's Where Did All the Young Men Go? and Lawrie Moloney's Byways: Memories from a Catholic seminary 1923-2018 contain many recollections of seminaries in the 1960s, in NSW and Victoria respectively. J.J. Madden's thesis is based on memories of Banyo.
Memoirs of training in religious orders include John Redrup's Banished Camelots (on the Marist Brothers' juniorate at Mittagong) and Gerard Windsor's Heaven Where the Bachelors Sit (on Jesuit training). Greg Sheridan's autobiography includes a period at Galong Redemporist seminary (also recalled by Fr Kevin O'Brien)